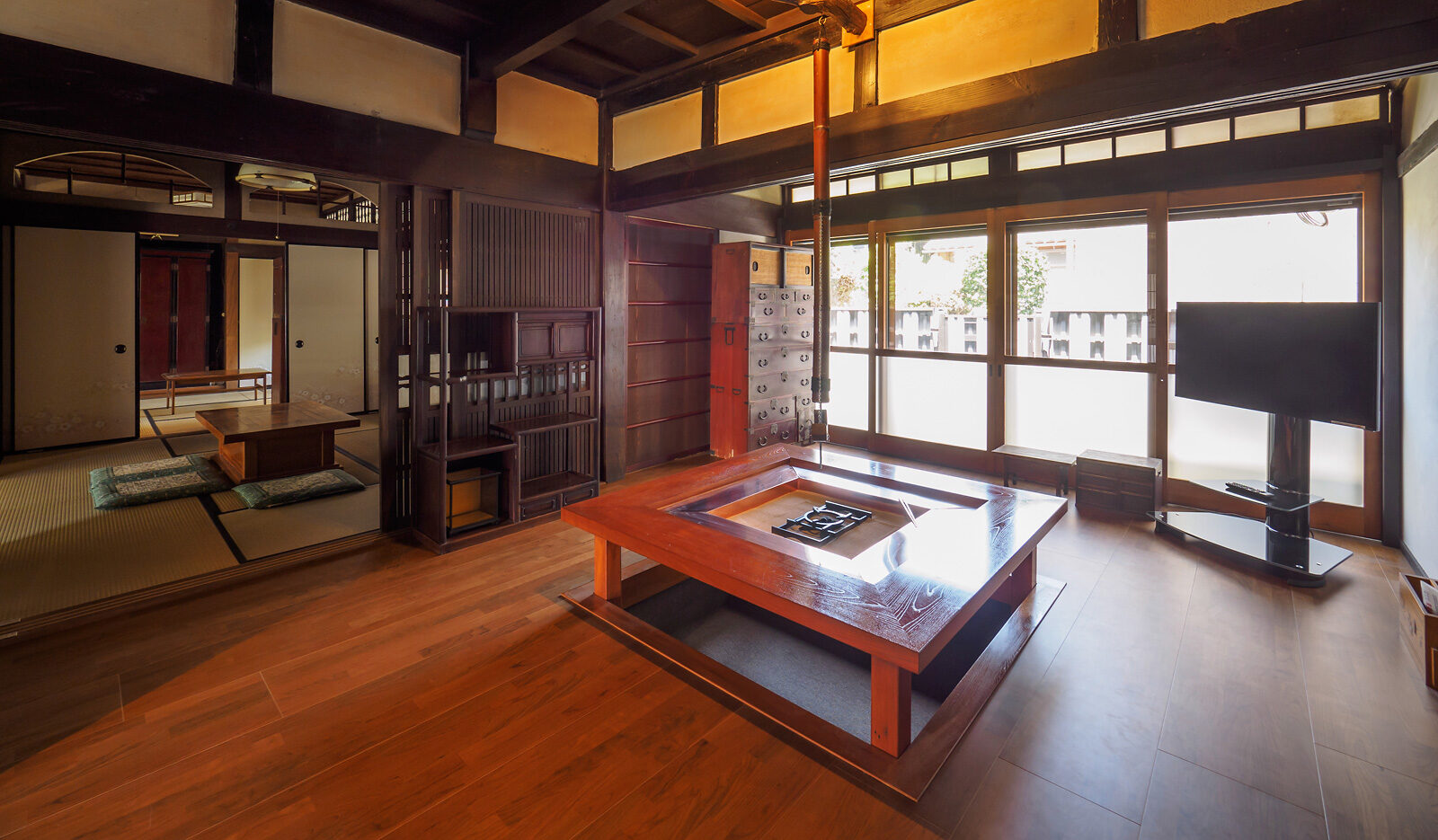 Summary of Facilities
We have completely renovated 130-year-old traditional Japanese house to create a comfortable living space.
The good old house remains as it is, and the facilities such as baths, toilets and kitchens are equipped with modern facilities, and air conditioning, floor heating are provided as measures against heat and cold, providing a comfortable living environment.
you can enjoy luxury traditional "KOMINKA" home life as it is equipped with a "Irori" hearth, a family bath of a rattan, and a duvet.
This facility is located a 15-minute drive from Nagahama Station. It is like an isolated island floating in a ​​rice fields.
Largest lake in Japan named "Biwa" is 10 minutes away by walk
Nagahama is an ancient and historically important base that produced warriors such as "Hideyoshi Toyotomi" and "Mitsunari Ishida".
There are many places where you can feel the Warring States period, such as the "Odani" castle ruins made "Azai" clan, and the battle trace of "Ane" river. It is the birthplace of Mitsunari Ishida.
Please meet the interests and curiosity of all of you, such as nature experiences, farming experiences, sports, and historical exploration, in Nagahama!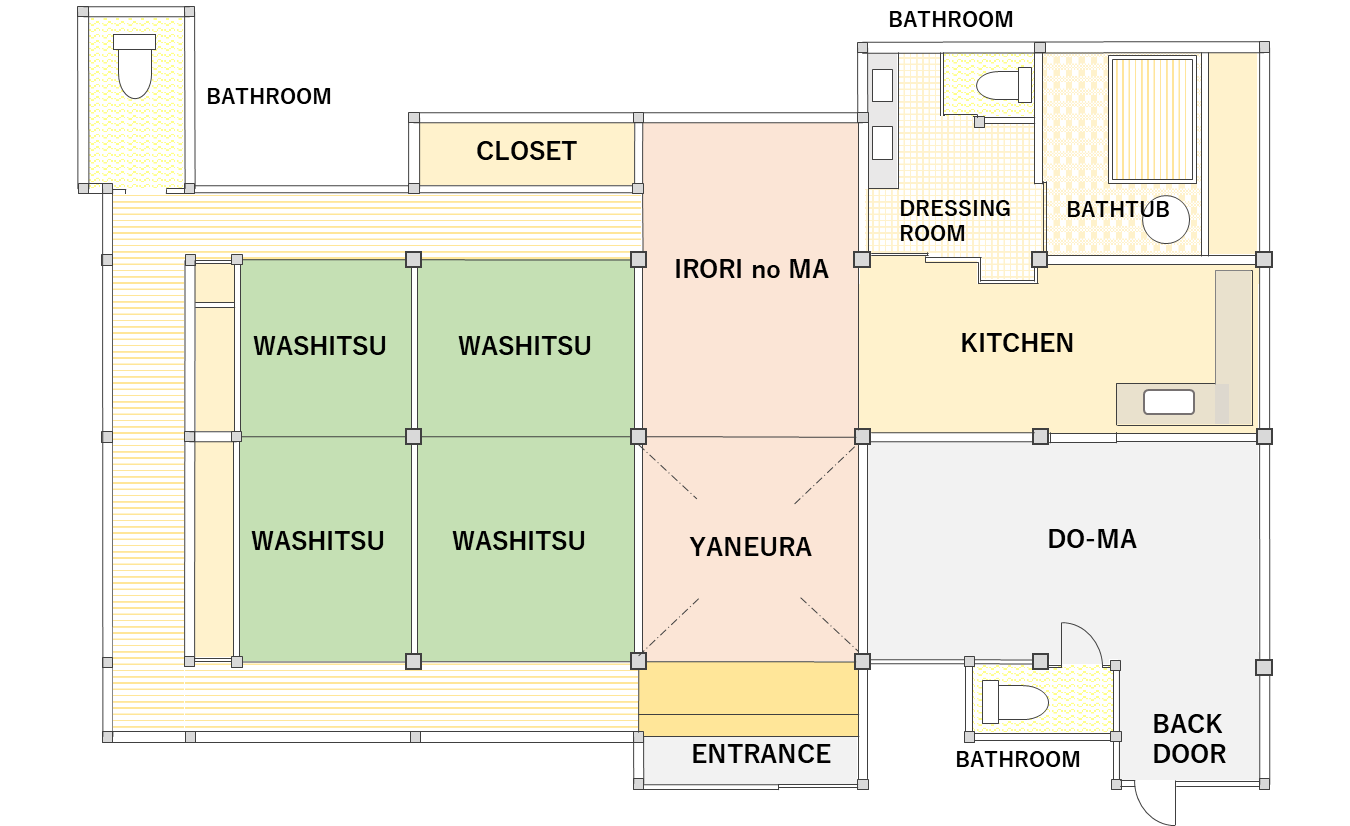 "IRORI" no MA (A room with a "Irori" Hearth)
Located on the north side of the building, it is cool in summer, and has a floor heating in winter to make it warm. It will make you comfortable all year round.
"DO-MA"
It is a convenient space such as storage of daily necessities and food, storage of bicycles and strollers.
It can be recommended as a hobby space.
"YANEURA" (Attic warehouse)
You can see the Japanese style thatched roof made of traditional construction method by craftsmen from the In side. Please feel the wisdom of our ancestors.
Bathroom
The main large tub is made of rattan and the small tub is arranged "GOEMON" Style Bathtub. Those two different types of bathtubs will heal you and make you comfortable.
"WA-SHITSU" (Japanese style room)
The main room for "KOMINKA" is Japanese style "Tatami" room. The quietness and "Tatami" scent create a unique space that makes you tighten your mind.